At least 2 dead, 4 injured in shooting at Clovis-Carver Public Library in New Mexico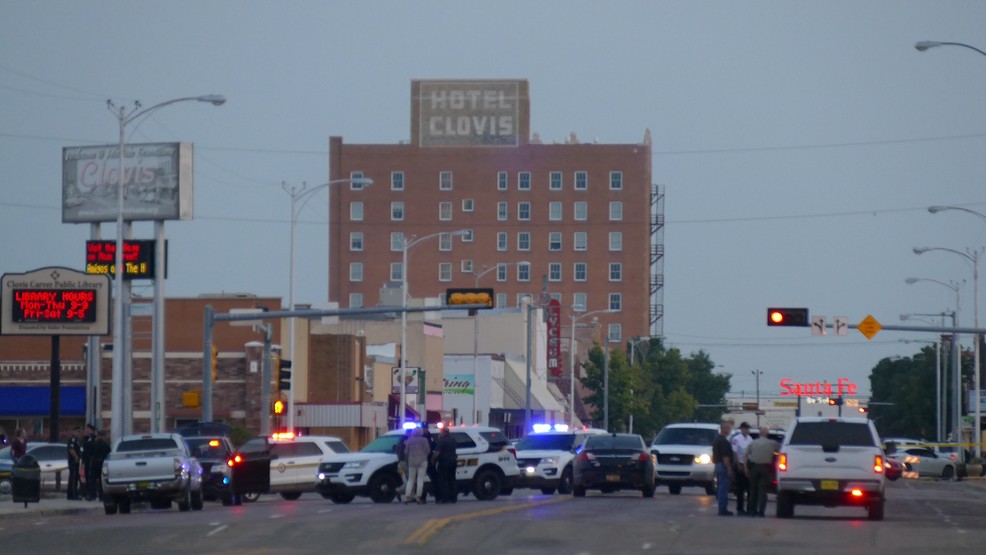 CLOVIS, New Mexico (Sinclair Broadcast Group) —
At least two people were killed and four were injured in a shooting Monday at Clovis-Carver Public Library in New Mexico.
One suspect -- the shooter -- has been taken into custody, and the investigation is ongoing, city officials said.
It is not yet known what provoked the violence.

In a press conference at 8 p.m. local time, city officials spoke to the press and confirmed the deaths.

"This is the last thing I wanted to do today," Clovis Mayor David Lansford said. "Two individuals have lost their lives ... Four have been injured -- some severely.
"This is a big blow to our community," Lansford continued. "I want you to know that we are grieving for the families; our prayers and thoughts are continuously going out to them."
Lansford said the situation could have been much worse were it not for the efficient response of local officials.
"We had a call for a mobile active shooter," Clovis Police Chief Douglas Ford said. "[Officers] made contact with the suspect, who immediately gave up and was taken into custody.
"Once we had finished that we immediately began giving care to wounded personnel," Ford continued.
The names of those dead will not be released until families are notified, officials said.
"We are in the middle of this investigation," Ford said. "This area is closed down."
Two females and two males were among those hospitalized, Ford said.
Attorney General Hector Balderas released the following statement Monday evening:

New Mexico's thoughts and prayers tonight are with the victims, their families, and the first responders on the ground. The Office of the Attorney General has offered our assistance to local law enforcement in Clovis and our victim service specialists are currently assisting the Office of the District Attorney.
Gov. Susana Martinez called it a "horrific attack."
"In the coming hours and days we will learn more information about this despicable act, but for now I ask all New Mexicans to pray for the victims and their families, and for the entire Clovis community," said Martinez, a former prosecutor.
Clovis, about 200 miles east of Albuquerque and near the Texas state line, is home to Cannon Air Force Base. It is home to about 40,000 Texans.

According to The Eastern New Mexico News, police scanner traffic announced air ambulances were dispatched and first responders delivered some victims to Clovis Municipal Airportl; one report said a victim was hiding in a closet and seeking medical attention.
Vanessa Aguirre told The Eastern New Mexico News she was in the library with her son when a man entered and "started to shoot" into the air.
The shooter was still in the library when she left, Aguirre told The Eastern New Mexico News.

This is a developing story and will be updated.
Unmute